Edmund de Waal is a beacon of hope for the applied arts. Seemingly without any effort, this British artist, professor and author transcends boundaries that remain insuperable for most ceramists. His minimalist creations are regularly showcased as art objects. This clearly testifies to the respect he enjoys on the art scene, which usually endeavors to disassociate itself from vessels. In the Dutch Bonnefantenmuseum, his ceramics were exhibited alongside Ai Weiwei's and Picasso's creations, and in early 2016, the renowned Gagosian Gallery presented his first solo show in Los Angeles. The Max Hetzler art gallery in Berlin now follows suit with an exhibition of de Waal creations, entitled Irrkunst and presented at two locations until 16 July.
The art scene's appreciation of de Waal is due to the mindset that pervades his work. As the exact opposite of the isolated ceramist who, striving for visual perfection, throws one bowl after another, de Waal is not content with shape alone. Passionately interested in architecture, space and sounds, he needs and wants meaningful content, context, and references to other genres. Also, he always seeks intellectual debate, as is evidenced by his texts, some of which have won an award. In his spatially encompassing installations, he arranges irregularly shaped porcelain objects on shelves and in showcases like notes on sheet music – and also frees them from the status of artisanal objects by surrounding them with a frame. He speaks a language that the art world understands.
Repetition, rhythm and references to literature and music are now also on display at the Max Hetzler gallery. De Waal was inspired by none other than Walter Benjamin to showcase his installations there. After all, it was through the philosopher's texts that the artist first got acquainted with the German capital. The exhibition's title, Irrkunst, has been derived from Benjamin's concept of art going astray and the art of noticing what has been lost, what's being disregarded. The exhibition designs in the gallery's two locations in Berlin are very different. The former post office on Goethestrasse is all about heaviness and monumentality, confronting visitors with huge, mysterious boxes featuring apertures where ceramics arranged in groups can be discerned. Using black wood and dark porcelain, de Waal skillfully communicates the theme of farewell and loss. The installation is complemented by a temporary library containing texts on and by Walter Benjamin.
Goethestraße 2/3, Berlin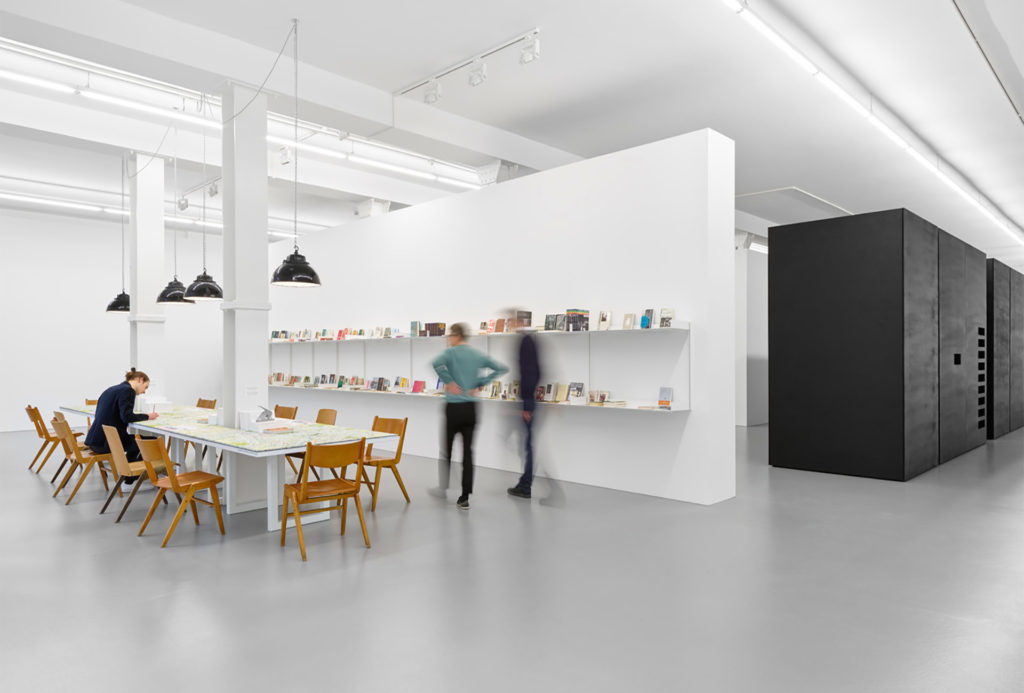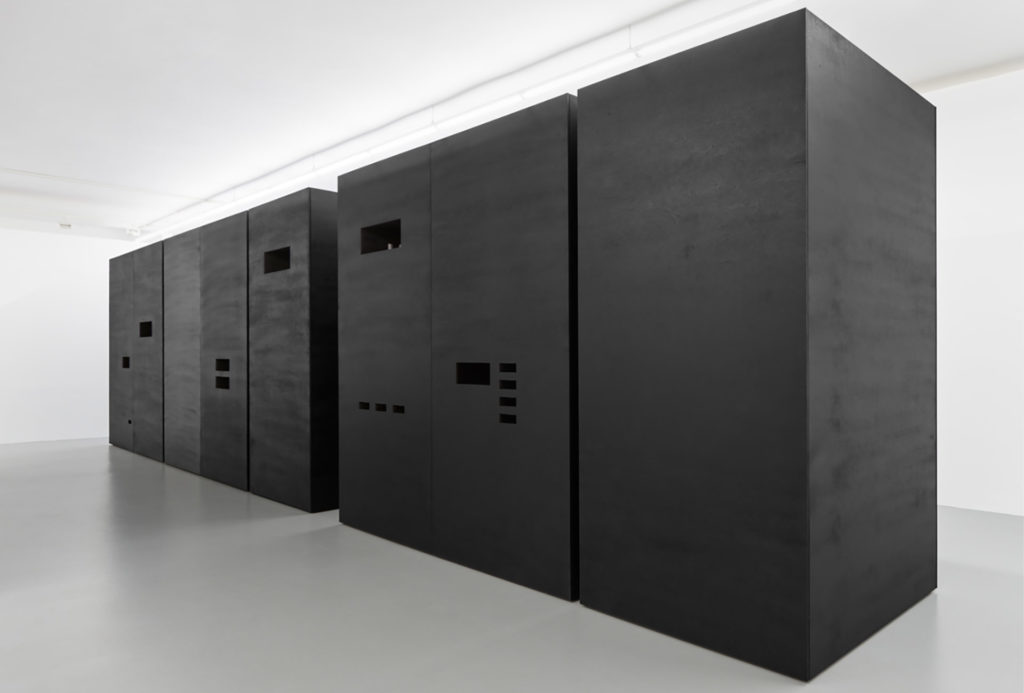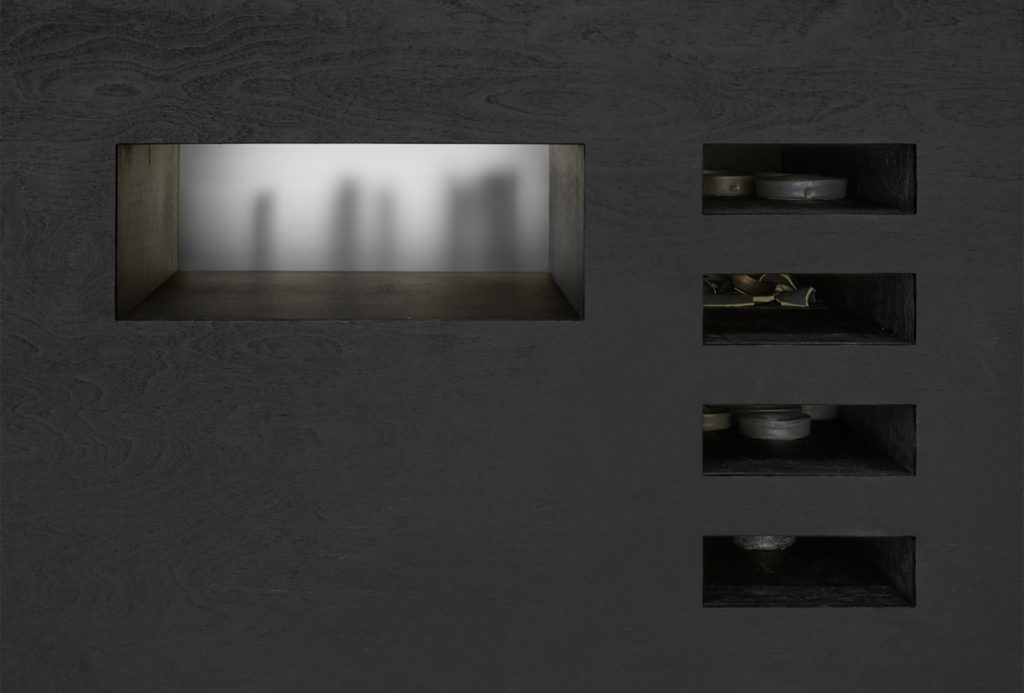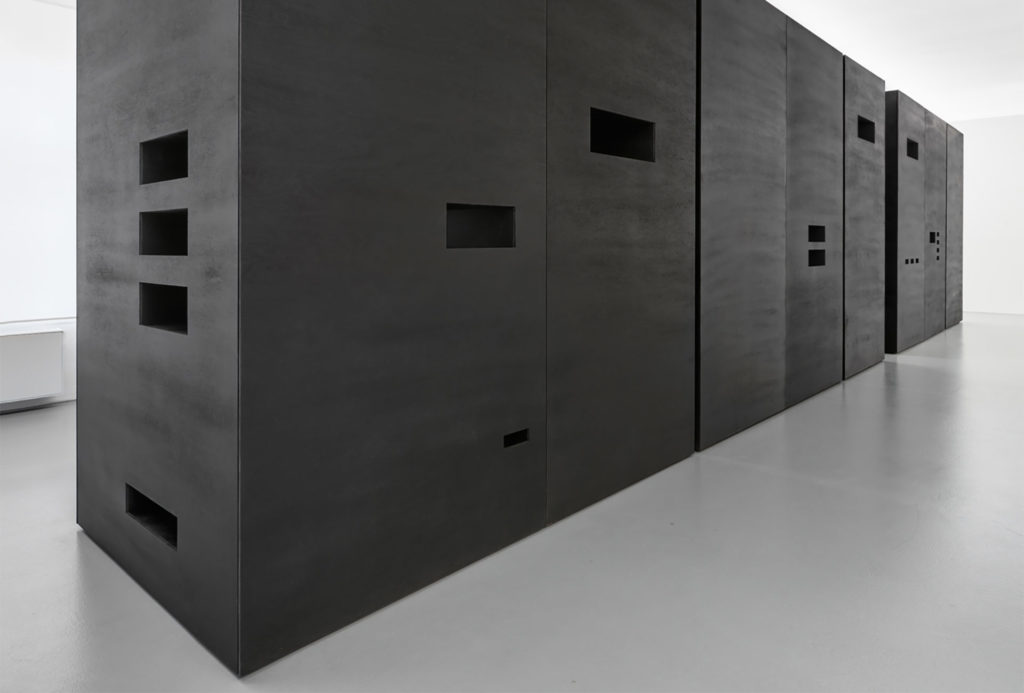 In the gallery on Bleibtreustrasse, de Waal is showcasing works in brighter hues and inspired by Benjamin's childhood, using a new series of showcases, for example, to highlight the latter's passion for gathering objects, and the idea of collecting being a form of memory work. Quite fittingly, there is also a room with a view of Benjamin's former school. A selection of original notes and manuscripts from the Walter Benjamin Archives at Berlin's Academy of Arts rounds off the exhibition.
Edmund Arthur Lowndes de Waal was born in Nottingham, England, in 1964. He developed an interest in pottery at a very early age, and spent many hours as a teenager in the ceramics collection of the Victoria & Albert Museum, where some of his works are exhibited today. He was particularly taken with Asian ceramics. After graduating from school, he initially turned down a place at Cambridge University, and instead trained as a potter under Geoffrey Whiting. Later on, without neglecting his pottery, he did enroll at the elite university, and studied English literature. When his own atelier didn't turn out to be as successful as he had hoped, de Waal studied Japanese and went to Tokyo on a scholarship – an experience that changed his life. He wrote a critical monograph on the British ceramist icon Bernard Leach, and he discovered porcelain and celadon for himself. When, back in England in 1993, he opened a studio in London, where he still lives and works, he had found his own idiosyncratic style in crafting contemporary vessels influenced by Sung dynasty ceramics and characterized by plain, often cylindrical shapes and subdued colors. His work became increasingly conceptualized, and he started to create framed vessel assemblages like those showcased at the Max Hetzler gallery. From 2004 to 2011, de Waal was Professor of Ceramics at the University of Westminster in London. In 2011, he was made Officer of the Most Excellent Order of the British Empire (OBE) for his services to art. His creations are exhibited worldwide at prestigious galleries and museums.
Edmund de Waal is also successful as a writer. He has received several awards for his family memoir, the bestseller The Hare with Amber Eyes (2010). His new book The White Road, on porcelain, was published in England in 2015 and will be issued in German by Hanser Publishers in the fall of 2016.
Text Agata Waleczek
English translation Sabine Goodman
Bleibtreustraße 45, Berlin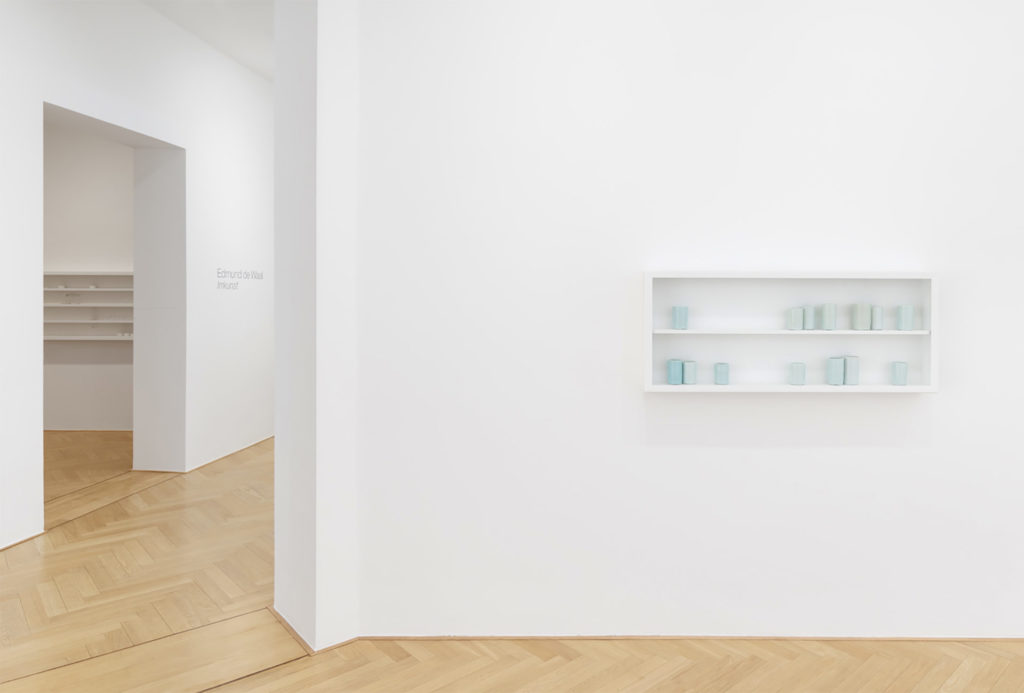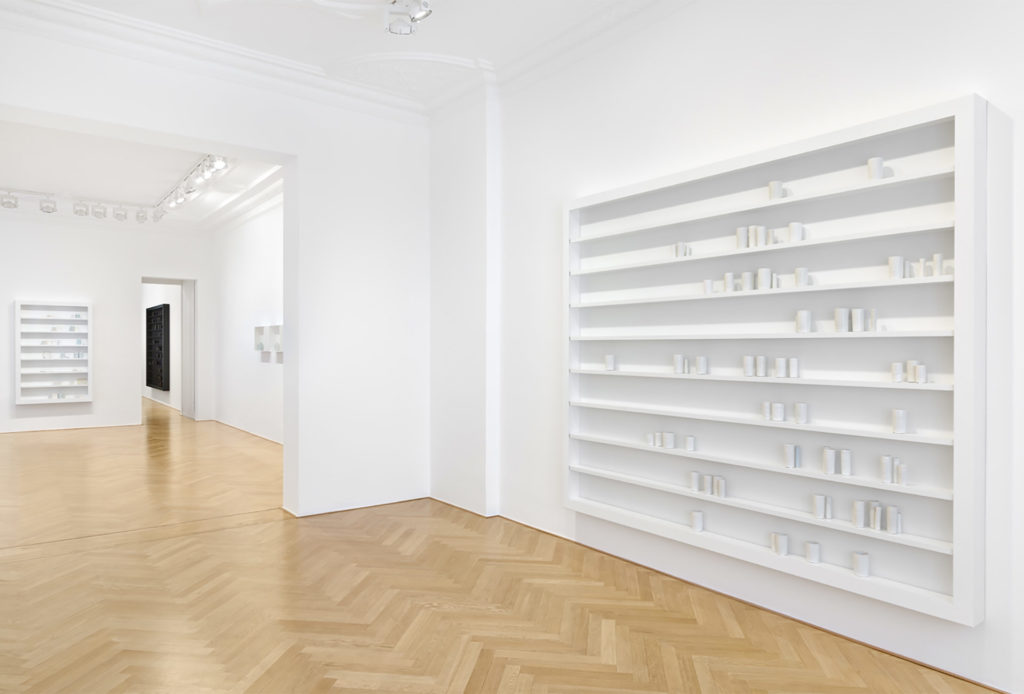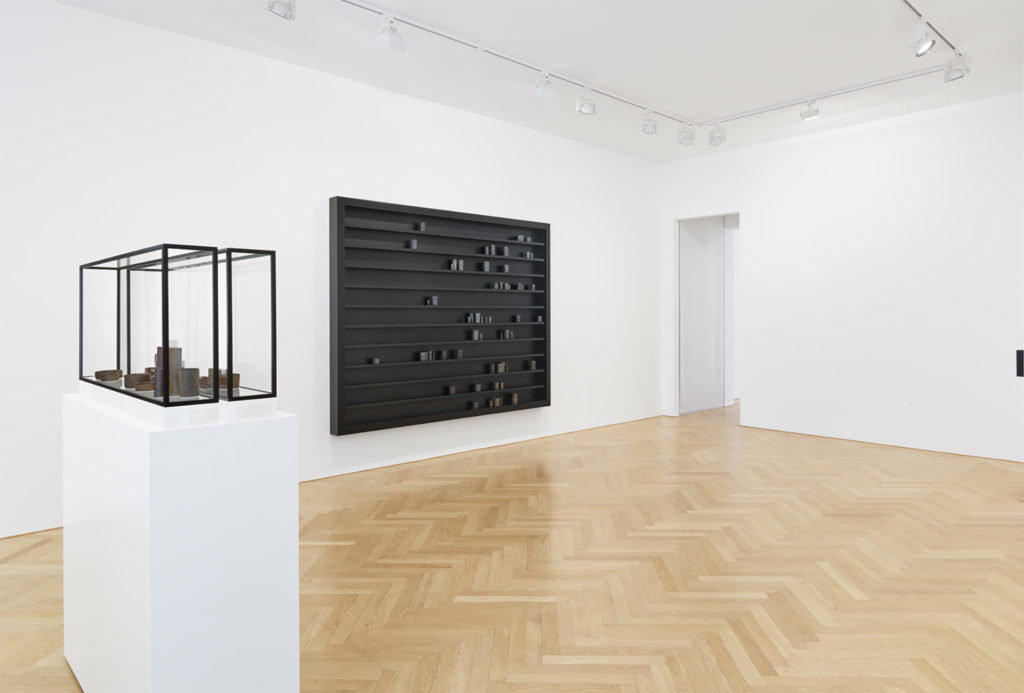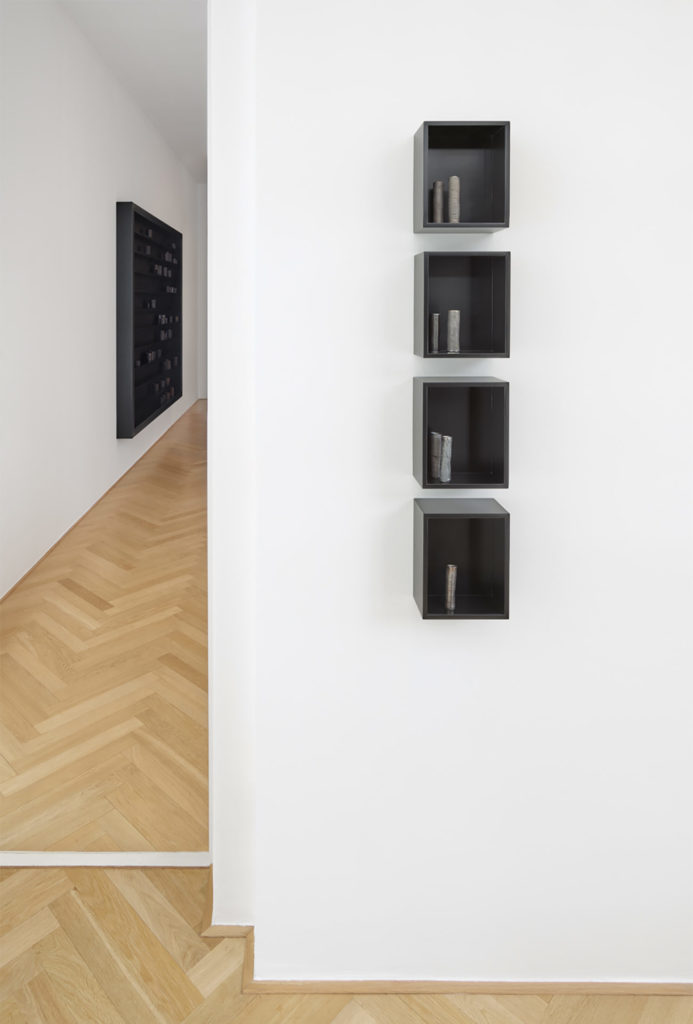 Photos Courtesy of the artist & Galerie Max Hetzler, Berlin | Paris
—
Max Hetzler gallery
Bleibtreustraße 45 &
Goethestraße 2/3
Berlin