Their works are highly valued by collectors and have fetched top prices at auctions for years. Expelled from Germany by the Nazis, they played a decisive role in shaping postwar studio ceramics in Great Britain. We are talking about Lucie Rie and Hans Coper.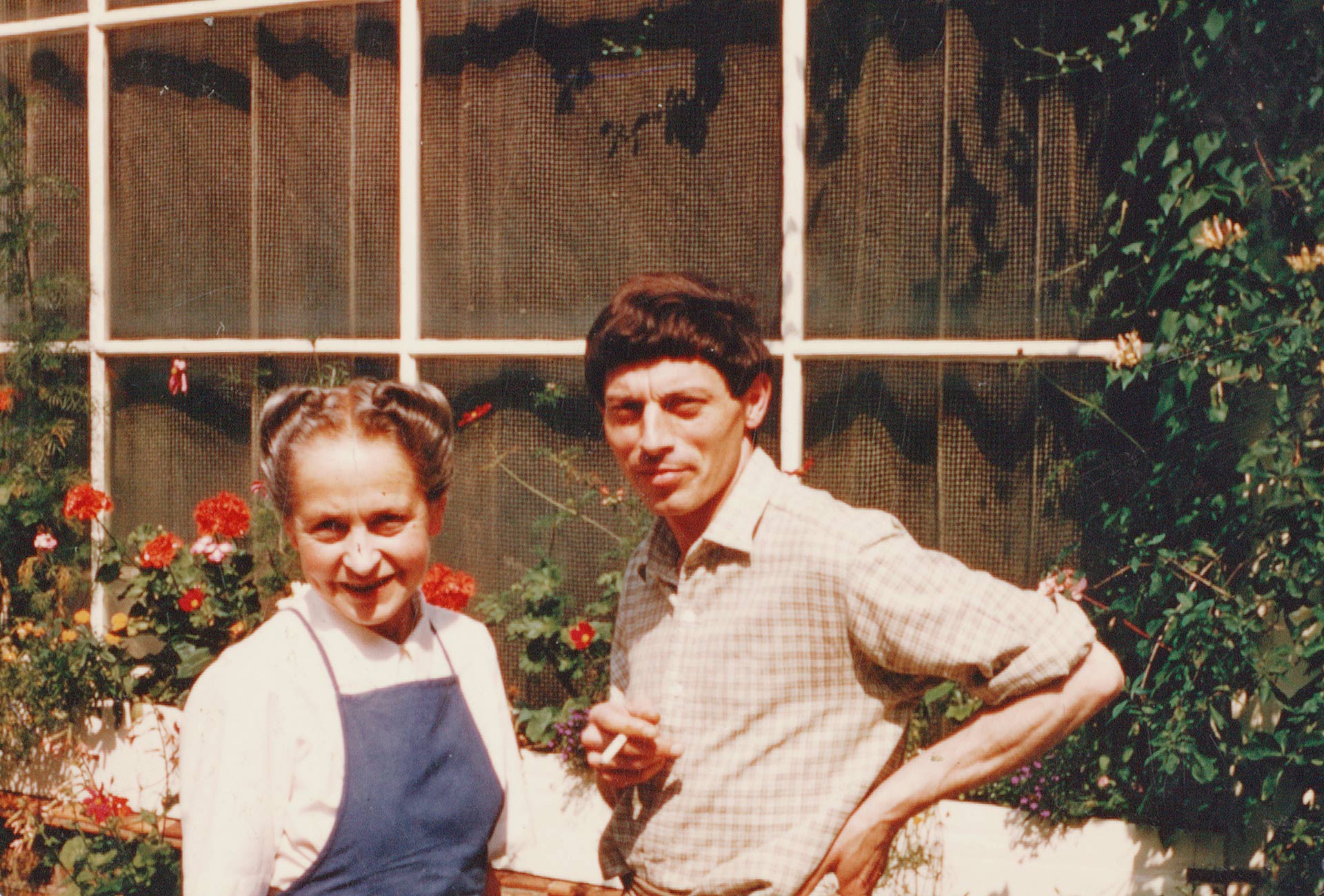 Hans Coper was born in Chemnitz on April 8, 1920. His father Julius Coper was a successful textile entrepreneur. Hans and his five-years-older brother Walter grew up in an upper middle-class milieu. After the Nazis seized power in 1933, they prohibited Julius Coper from working because he was Jewish. Julius Coper took his own life in June 1936, either to protect his non-Jewish wife Erna or perhaps out of desperation. His son Walter emigrated to Argentina in 1937. Hans hid in Wiesbaden for six months and then went to England. He never visited Germany again.
Hans Coper was arrested as a refugee in England in May 1940 and sent by ship, along with other displaced persons and prisoners of war, to an internment camp in Canada, where he met Fritz Wolf, an artist from Breslau. During their discussions, the desire to become a sculptor grew in Hans Coper. By registering with the Pioneer Corps, a unit that carried out construction and supply work for the British Army, Coper was able to leave the camp and return to England.
Hans Coper with Lucie Rie in the workshop
Coper was discharged from duty in 1943 and struggled to make ends meet by taking on odd jobs. Shortly after the war's end and on the recommendation of the gallery owner William Ohly, he began working as a temporary assistant in a potter's studio where buttons were made. The workshop was run by Lucie Rie (née Gomperz) from Vienna: a trained potter, Rie had likewise fled to England because of her Jewish background.
Hans Coper learned the potter's craft in her workshop on Albion Mews Street in London. Although Lucie Rie was twenty years older and had both excellent training and many years of experience, she did not view Hans Coper as an apprentice or trainee, but always stressed that she could learn as much from him as he could from her. In the 1950s, Rie created utilitarian crockery that was turned by Coper and then glazed and decorated by Rie.
Lucie Rie cultivated a network of good contacts, including affiliations with the architect Ernst Freud and the gallery owner Henry Rothschild. Bernard Leach too often visited the workshop, but neither Rie nor Coper ascribed to his notion of sleekly simple, Japanese-influenced, utilitarian ceramics. Leach's ideological fusion of Japanese philosophy and British craftsmanship was alien to Rie and Coper, who developed an aesthetic all their own.
Salient features in the ceramics of Hans Coper and Lucy Rie
Hans Coper moved into his own workshop in 1959. His friendship with Rie remained close and their works were often shown together, even posthumously. From the 1960s onwards, both became icons of the British ceramic scene with their new urban style.
The surface is the focus of attention in Lucie Ries' ceramics. She fired her vessels only once and often used the sgraffito technique, i.e. lines scratched into the glaze. Her sensitive and unmistakable surface design was given its own name: "The Lucie Rie Quiver."
Concise shapes and a narrow spectrum of colors distinguish Hans Coper's stoneware vessels, which are often built from basic geometric shapes such as circles, cones or cylinders. Some forms suggest figures from antiquity. Whether large or small, his objects have a monumental quality and their use of pedestals recalls Brancusi's sculptures. It is little known fact that Coper also made architectural ceramics.
Hans Coper died on June 16, 1981 from complications associated with the ALS disease. His works are in numerous collections and museums such as V&A London, MOMA New York, Stedelijk Museum Amsterdam and Boymans-van Beuningen Rotterdam.
—
Keramikmuseum Westerwald
Lindenstraße 13
56203 Höhr-Grenzhausen
Germany