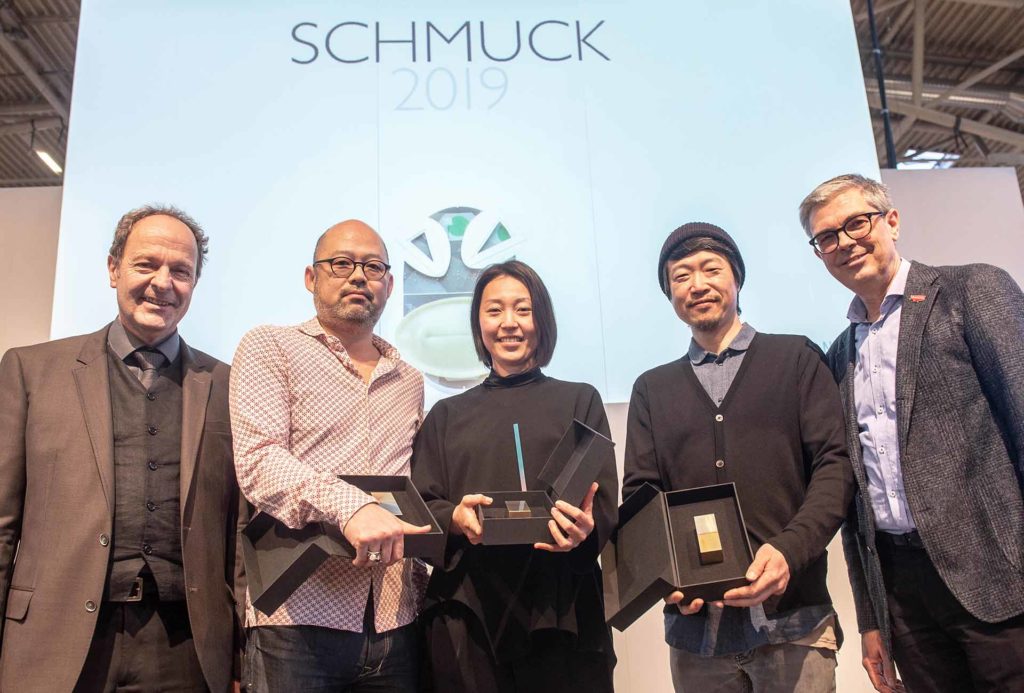 The conferrals of the Herbert Hofmann Prizes, along with the Bavarian State Prizes and the Talente Prizes, are highlights at "Handwerk & Design." They are awarded annually in March to objects in the special "Jewelry" show at the International Trade Fair in Munich. The jurors in 2019 were Cornelie Holzach from Pforzheim; Sophie Hanagarth from Strasbourg; and Otto Künzli and Gert Bruckner, both from Munich.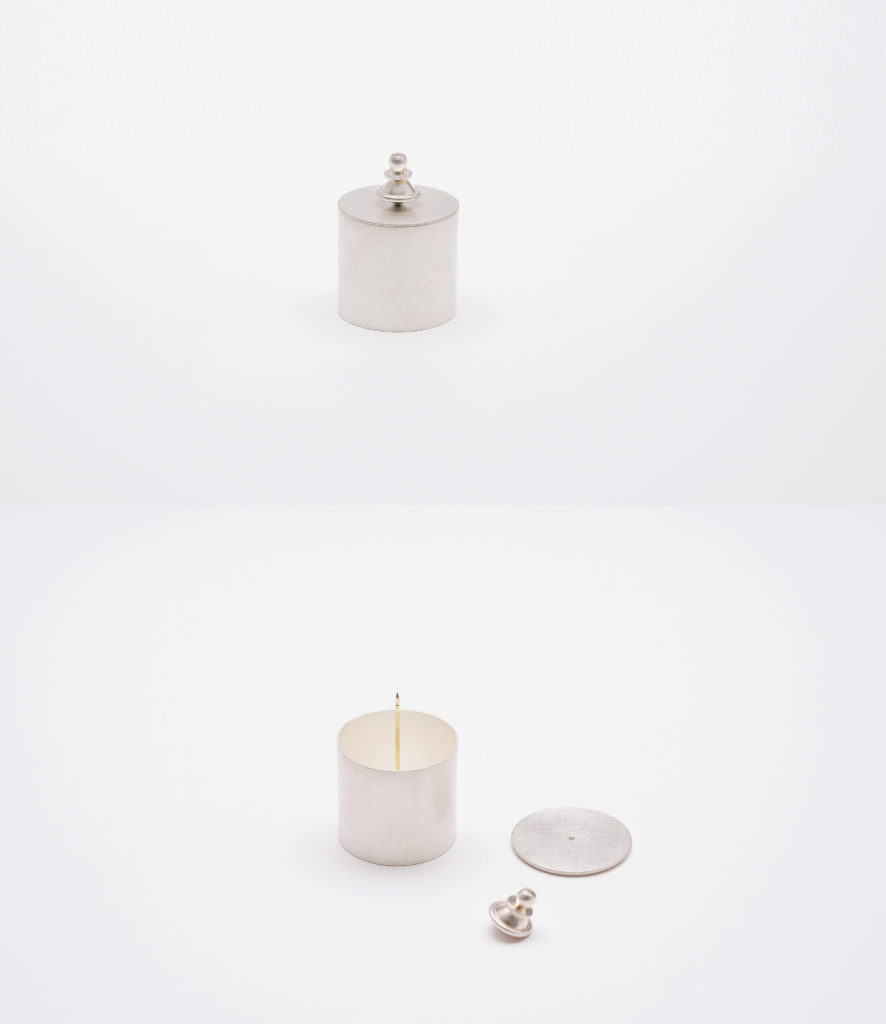 In their closed form, the minimalist jewelry objects by the South Korean Junwon Jung look like tiny, inconspicuous boxes. They can be disassembled and worn playfully in diverse ways. According to the jury, "Junwon Jung's highly precise objects are resistant at first glance."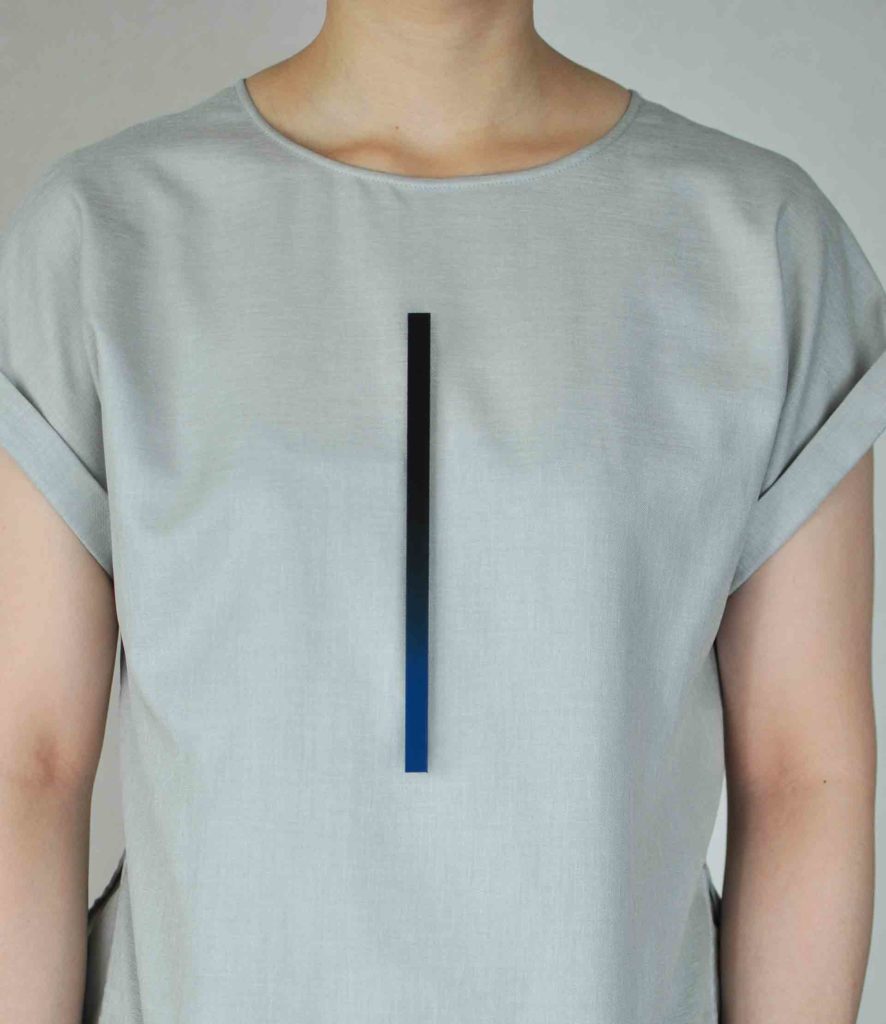 The jury described the three stalk-like brooches by Misato Seki from Japan as an "absolute novelty. They trigger a contemplative, concentrated gaze. The finely textured shine and subtle color gradient on the surface create depth and the impression of elongated, slit-shaped windows opening into another dimension."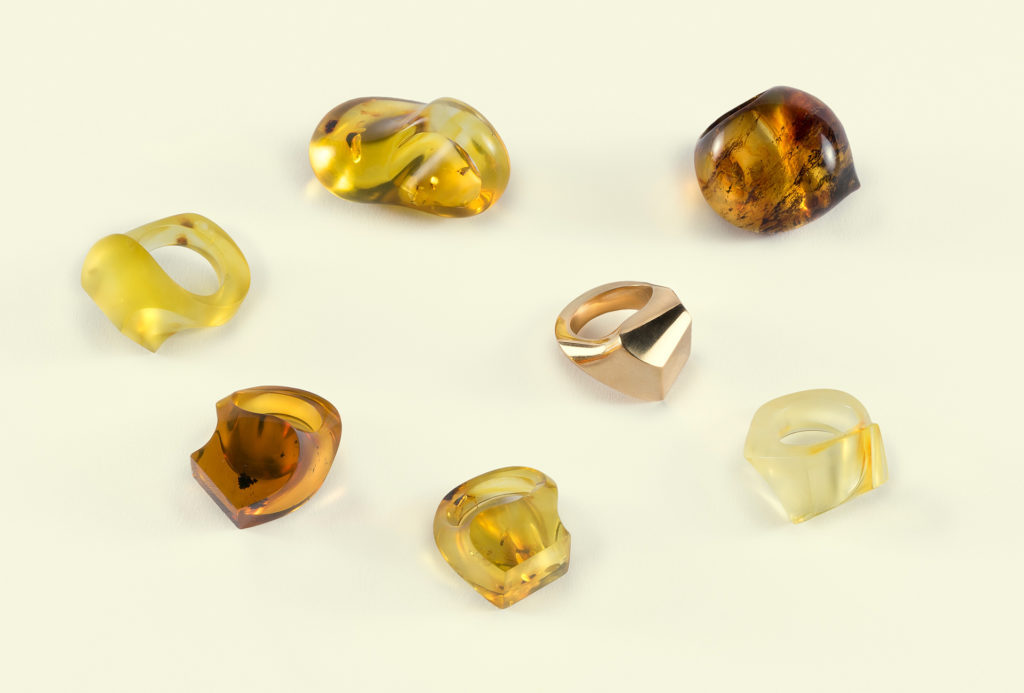 The Japanese artist Yutaka Minegishi from Munich created his rings from a single block of metal. "From the circular shape of the ring, he develops a monolithic-looking head. Gradual rotation and winding of the material creates the form's dynamism," the jury said.
A total of 65 jewelry artists from 22 countries showed their work in the "Jewelry" show. Applying to participate is a competition in itself. Over 700 jewelry designers from 58 countries applied in 2019. Each year, a different person is entrusted with the task of choosing among the applicants. Dr. Sabine Runde from the Museum of Applied Art in Frankfurt is the curator in 2019. She choose wisely and well, as did the jury for the Herbert Hofmann Prizes.
Overall, the special show reaffirmed the high quality of contemporary art jewelry. This genre is disseminated worldwide and can undoubtedly claim the status of a distinct, vital and multilayered artform. So many jewelry artists are active on such an impressively high level that good luck also plays a role in being chosen to participate in the special "Jewelry" show. Without questioning the jury's decisions, a great many other artists would have been equally worthy of receiving the coveted award. With this in mind, it's good to know that the "Jewelry" show will return – with new prizewinners – in 2020.